Malwarebytes
MALWAREBYTES Endpoint Detection And Response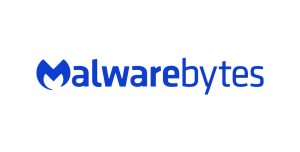 In a recent research report from Ponemon Institute, 68 percent of respondents reported one or more damaging endpoint attacks that compromised valuable information or infrastructure. Similar research shows that almost 60 percent of endpoints harbor hidden threats, including harmful Trojans, rootkits, and backdoors. These threats are sophisticated, persistent, and often evade even the best endpoint protection, which is why over half of all firms report an inability to effectively detect and deal with advanced attacks.
Equally concerning are recent changes to compliance mandates requiring more stringent protection of Personally Identifiable Information (PII).
The New York Department of Financial Services (NYDFS) guidelines and California Consumer Privacy Act (AB 375) are among the more stringent, but most U.S. States now have stricter guidelines. If security teams can't prove that "false positive" alerts are not positive threats or attacks, their firms could be fined, forced to make public announcements, and sued by Attorneys General or private parties. Internationally, new General Data Protection Regulation (GDPR) and Payment Services Directive 2.0 (PSD2) regulations are also creating challenges.
What organizations need is the ability to immediately detect known and unknown threats, actively respond in real-time, and thoroughly isolate and investigate. Should data be lost or held for ransom, firms need to remediate, rollback, and recover quickly and completely.
EDR CHALLENGES
Attacks have doubled
Over 68% of firms suffered recent attacks and 80% were new "zero-day" threats.
High false positives
Almost 60% of firms need zero-day detection, but high false positives are a primary concern.
Complex solutions
More than 61% of firms say complexities and limited staff are significant EDR challenges.
Source: 2020 EDR Study, Ponemon Institute